Receiving notice of an upcoming tax audit might make you more than a bit nervous, but the good news is that this is a not a situation that you have to face on your own. The tax relief pros at Taxation Solutions Inc. can offer you the assistance you need when you're being audited by the IRS. We provide audit defense services for individuals and businesses in the Austin area, and we can't wait to help you. If you turn to us when you're facing an audit, we'll walk you through every step of the audit process, from start to finish, so you never feel unsure of what's happening next. We can also stand in for you if the prospect of facing the audit examination itself is too stressful for you to endure. When you work with Taxation Solutions, you can have complete confidence that your tax issues with be resolved quickly and professionally. To find out more about how we can guide you through the process of an audit by the IRS, call or e-mail us right away!
If you're facing an audit from the IRS, having a seasoned tax professional on your side is the best way to approach the situation. With over 40 years of combined experience handling tax problems, the team of enrolled agents and tax attorneys at Taxation Solutions has the knowledge and expertise necessary to provide you with high-quality representation during IRS audits. We'll provide you with assistance during each step of the process, including:
Determining the reason for your IRS audit
Gathering all necessary paperwork 
Helping you meet filing deadlines
Representing you at the tax audit 
Explaining the possible outcomes of your audit
Negotiating settlements, such as an installment agreement, with the IRS
And so much more!
No matter what your needs are before, during, or after your tax audit, you can trust that our tax consultants will be able to meet them. We take great pride in giving every customer personalized service that meets their needs, so we'll work closely with you to determine how much audit assistance you require. With help from us, going through IRS audits doesn't have to be a scary or stressful ordeal. You can trust that Taxation Solutions will have your best interests in mind from the moment you hire us to help you with a tax audit. We're committed to ensuring that all of our clients get top-notch help with their tax problems, and we won't rest until your tax issues are completely resolved and you're on the road to financial recovery. 
Comprehensive IRS Settlement Assistance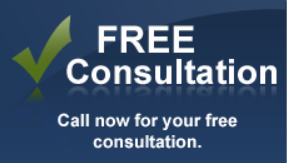 Through an audit, IRS officials sometimes determine the taxpayer owes back taxes, and when this happens, you can count on Taxation Solutions to help you find the most effective means of addressing your unpaid tax liabilities. For most people, paying what they owe in one lump sum isn't a possibility and an IRS settlement agreement needs to be reached. When you come to us for help, we'll sit down and explore all of your tax resolution options with you, including offers in compromise or installment agreements, to determine which method of repayment is right for your needs. With our licensed and insured tax resolution pros on your side, you won't have to worry about an audit by the IRS destroying your financial future, and you can rest easy knowing that you are in good hands. Don't let the prospect of an upcoming audit from the IRS stress you out. Instead, turn to the seasoned pros at Taxation Solutions to get the problem under control. Call us today to learn about your options for audit defense. We offer free estimates for all of our services, so there's nothing to lose!