Have a Tax Question on Your Mind? Tune In!
Tune into 930AM The Answer every Sunday to get in on tax advice from our pros! We're now hosting a weekly radio program, Taxation Solutions with Barry G. Fowler, EA, to bring locals across the area even better access to important tax information. Airing Sundays at 3:00 p.m., this hour-long radio show is the perfect forum to hear about ways to lighten your tax load, resolve issues, and most of all, avoid troublesome tax problems before they have a chance to begin.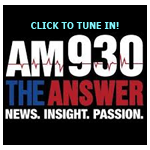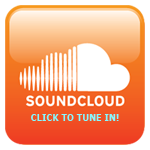 Recognized as one of nation's leading authorities in the field of taxation, Barry G. Fowler, EA, is president and founder of Taxation Solutions, Inc. He's happy to share his immense tax help knowledge with you as he takes on questions and unravels a long list of knotty personal and business tax topics. He's available to respond to your questions, so submit your query today to have it answered by one of the top minds in modern tax resolution.
Learn more about our show on the 930AM The Answer program guide or listen to previously aired segments on our podcast page.
And don't forget, you can always contact Taxation Solutions, Inc. directly for tax assistance. We're your one-stop source for tax relief services in Austin and beyond!