When you own a business, you can be pulled in a hundred different directions at once. With so many responsibilities to constantly attend to, it becomes all too easy to make mistakes on your payroll taxes. From misclassification of employees to missing filing deadlines, there are numerous tax-related issues that can just whiz right by you. Eventually, though, payroll tax issues will cause serious tax troubles, and that's why you need the IRS payroll tax experts at Taxation Solutions, Inc. We offer professional payroll tax help to business owners in Austin and nearby areas, and our business tax relief experts are here to ensure that payroll issues don't cause a problem for your business now or in the future. To learn more about how we can help solve your payroll tax problems, call or e-mail us at your earliest convenience!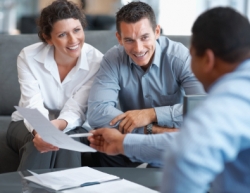 While the world of business is filled with plenty of uncertainty, one thing you can say for certain is that business tax debt is never good for your company's success. Not handling your unpaid payroll taxes can right away can have severe consequences, ranging from loss of your business license to loss of your company's assets. Fortunately, you can avoid such consequences with assistance from Taxation Solutions. Our enrolled agents and tax attorneys are both licensed and insured, which means you can trust us to handle your tax problems, no matter how complicated they might be. We've helped countless business owners with tax issues in the past, and we can't wait to offer our assistance to you. When you turn to us for company tax relief advice, we can help you with a variety of common problems associated with payroll taxes, including:
Filing mistakes
Bookkeeping errors
Late tax returns
Misclassification of employees
Business tax debt
And so much more!
You shouldn't let any of these tax problems prevent you from getting tax help right away. No matter what the issue is with your IRS payroll taxes, our seasoned business tax relief pros can handle it with thoroughness and accuracy. With us on your side, you'll be able to put your company tax problems behind you for good and focus on building a more successful future.
Expert Payroll Tax Help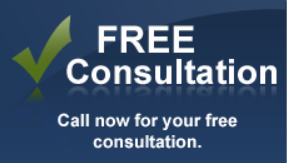 Because payroll tax issues can have such devastating consequences on your company's future, it's imperative that you work with qualified and dedicated tax specialists in order to solve them. When you hire Taxation Solutions to handle your payroll tax problems, you can be certain that you're getting top-quality tax help. With over 40 years of combined experience in the tax resolution industry, our tax consultants have seen just about every business tax issue out there. If your Austin-area business is in need of company tax relief, you can trust us to help you find an appropriate, affordable solution.
Company Tax Relief That Meets Your Needs
When you're suffering from payroll problems, you may be tempted to opt for the first solution that comes to mind. However, properly untangling payroll issues requires more than just a quick fix. If you want to get to the bottom of your payroll issues and help your company move forward, you need the pros at Taxation Solutions to come to your rescue and offer you the best solution to your company tax problems. Call or e-mail our tax team today to learn more and get your business back on track!